Delivery Information
RETURNS INFORMATION
If you are not completely happy with your purchase, simply return it to us using Collect+ (GBP 3.50), unused and in its original packaging within 14 days for a full refund. Collect+ is a convenient way to return parcels at any one of their 5,500 local stores, most open early or late, 7 days a week. If you require further information please see our help pages
DELIVERY INFORMATION
Standard Delivery

Delivery 2 - 4 working days £3.95 £3.95

or FREE delivery when you spend over £50

Next Day Delivery*

Order by 8pm for next working day Monday to Thursday £6.95

Premium Next Day*

Order by 8pm for next working day before noon delivery Monday to Thursday £9.95

Click and Collect Plus

Store of your choice £3.95

International Delivery

Delivery to some international countries, please see help pages
Returns Information
Returns Information
Information If you are not completely happy with your purchase, simply return it to us using Collect+ (£ 3.50), unused and in its original packaging within 14 days for a full refund. Collect+ is a convenient way to return parcels at any one of their 5,500 local stores, most open early or late, 7 days a week.
If you require further information please see our
help pages
Product Details
The women's Summon Glove from Dare 2b provides reliable waterproof and breathable insulation on the mountain. The ARED 5,000 insert efficiently transfers moisture away from your skin while high-loft, low bulk insulation keeps hands warm. Elastic around the wrist couples with a toggled shockcord for a neat, close fit that blocks out wind and powder.
Polyester fabric with waterproof and breathable Ared 5000 insert
Water repellent finish
High loft polyester padding
Warm scrim lining
Synthetic nubuck thumb
Textured gripped palm
Elasticated wrist
Adjustable cuffs
Secure clip attachment
Shockcord and toggle lower wrist adjustment
Read more...
Fabrics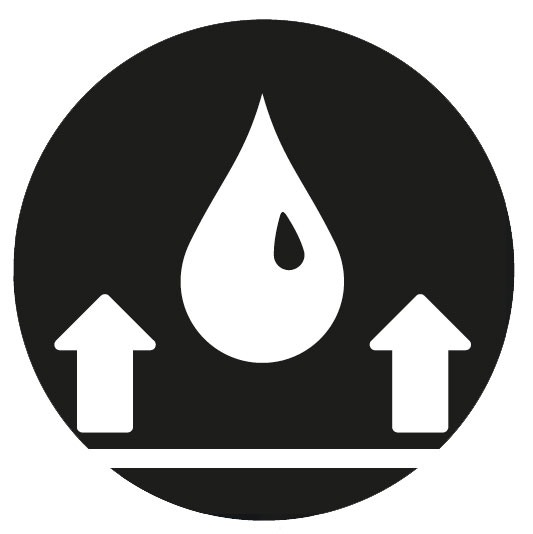 Customer Reviews
Service rating : Delivered promtly
Product : The quality is good, only gripe is the fingers are a little long.
Service rating : Quick delivery excellent quality I've brought from the kids ware and women's all perfect!
Product : Good quality an fits well
Read more reviews