Delivery Information
RETURNS INFORMATION
If you are not completely happy with your purchase, simply return it to us using Collect+ (GBP 3.50), unused and in its original packaging within 14 days for a full refund. Collect+ is a convenient way to return parcels at any one of their 5,500 local stores, most open early or late, 7 days a week. If you require further information please see our help pages
DELIVERY INFORMATION
Standard Delivery

Delivery 4 - 7 working days £3.95 £3.95

or FREE delivery when you spend over £80

Next Day Delivery*

Order by 8pm for next working day Monday to Thursday £6.95

Premium Next Day*

Order by 8pm for next working day before noon delivery Monday to Thursday £9.95

Click and Collect Plus

Store of your choice £3.95

International Delivery

Delivery to some international countries, please see help pages
Returns Information
Product Details
Our women's Transpose II Jacket is a lightweight waterproof cycling jacket designed to protect on mid week commutes and weekend rides. It's made using durable ARED 5, 000 fabric with a mesh lining for next-to-skin comfort, and a 360-degree reflective detail finish low-light riding. The protective scooped hem is finished with a handy zipped pocket for work passes, keys or snacks.
Waterproof and breathable Ared 5000 lightweight polyester ripstop fabric
Water repellent finish
Taped seams
Hi-tech water repellent centre front zip with autolock slider and inner zip & chin guard
Easy adjust neck cinch
Warm touch scrim lined collar
Articulated sleeve design
1 x reflective water repellent zipped chest pocket
Mesh ventilated back panels
1 x zipped rear pocket
LED compatible
Adjustable shockcord hem system
Mesh lined
360º Reflective detail for enhanced visibility
Weighs less than 615g, based on size 10
Read more...
Fabrics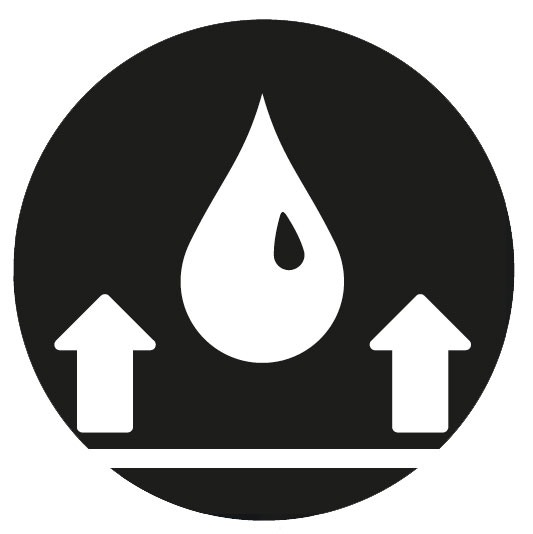 Customer Reviews
Service rating : Speedy delivery.
Product : Value for money.
Service rating : Does exactly what it says on the tin - speedy and accurate fulfilment of order. Plus, as I'm unable to try on immediately the gloves I received, I called dare2b to ask how long I'd got to return them, should they be too small. A very friendly woman told me that it was normally 2 weeks but, in my situation, could I return within 6 weeks? Now that's what I call service! No fuss, accommodate the customer. Full marks dare2b
Product : Amazing! Especially at the sale price I paid.
Service rating : Great customer service, quick response to my problem meant it was solved easily and I was happy with my order.
Product : Fab quality.



Small fitting, I'm normally a 12/14 but I ordered a 16 after reading other reviews. Fits great and does job perfectly.
Service rating : Speedy turnaround of my order, and I was kept updated throughout.
Product : Great quality and exactly what I was looking for to keep me dry when cycling through the winter.
Service rating : Returns and exchange very straight forward
Product : Great product great price
Service rating : Always love the garments I have chosen from Dare2b;thankyou for them & the great service.
Product : Chose the 14-usually a 12, because of pevious comments on website & it fits fine & feels comfortable.
Service rating : Everything went to plan.
Product : Love the jacket. Nice quality.
Service rating : Excellent communication
Product : Love the jacket although the size was a little small I ordered a 16 which normally has a bit of room but this was very snug. I decided to keep as it is ok for the summer.
Service rating : Very happy
Product : I was very grateful to the reviewer who suggested it might be wise to get a size bigger, otherwise I would have ordered my normal 14 and it would have fit like a second skin, which might prove a bit sweaty!. As it is, the sleeves are too short. However, other than that it looks great. The weather has been so good I have had chance to use it yet but it looks like it will do all it should.
Service rating : Speedy delivery.
Product : Good price.
Service rating : Fantasic price, nice styles
Product : nice jacket, just what i expected
Service rating : Great price and fast delivery
Product : Just what we wanted at a very good price.
Read more reviews